Breakthrough Gene Therapy Clinical Trial in Colombia Aims to Treat Age-Related Diseases And Could Reverse 20 Years of Age on Patients
Libella Gene Therapeutics will use clinically-proven gene therapy techniques that Dr. Bill Andrews —a pioneer in the field of using human telomerase gene therapy— developed at Sierra Sciences. This clinical trial will lead to the world's most expensive treatment and first cure ever for Alzheimer's disease and other age-related diseases including critical limb ischemia (CLI) and cardiomyopathy.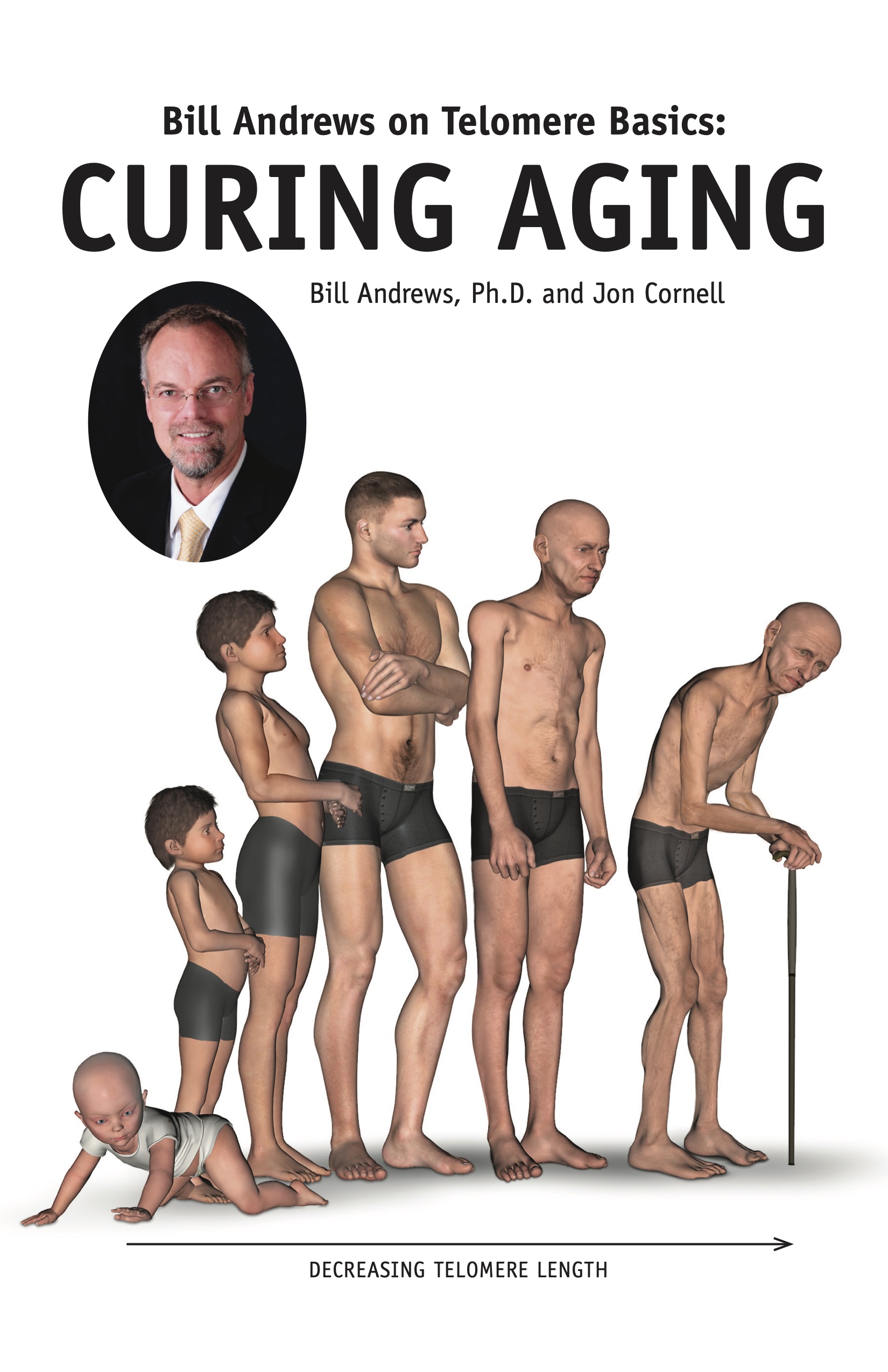 [ORLANDO, FL, September 1, 2019] - Libella Gene Therapeutics, LLC ("Libella") announces a clinical trial project in Colombia (South America) using gene therapy to treat and ultimately cure Alzheimer's disease. This project —designed and managed by bioaccess™— could lead to Libella offering the world's most expensive commercial treatment to cure Alzheimer's disease and reverse about 20 years of age on patients.
Every day 228 Americans die from Alzheimer's disease, and there is currently no known treatment or cure for the disease. Gene therapy offers the ability to permanently correct a disease at its most basic level, the genome, and could offer cures for many conditions that are considered incurable. Unlike traditional drugs, which tend to be taken for months or years at a time, gene therapy interventions are intended to be one-off treatments that tackle a disease at its source; repairing faulty DNA so the body can fix itself.
Not all animals age, and most of those that do, do not do so by the same mechanisms that humans age. We are pretty unique. The research in this field has led to the belief that the kingpin of aging in humans is the shortening of our telomeres. Telomeres are the body's biological clock. Every time a cell divides, telomeres shorten, and our cells become less efficient at dividing again. This is why we age.
Since then hundreds, if not thousands, of scientific peer-reviewed studies have confirmed this. And, some of these studies have even shown actual age reversal in every way imaginable, simply by lengthening the telomeres. No other theory on aging has ever done this! Until now, despite the best efforts of modern medicine, nobody over 70 has had much in the way of good news to look forward to. The average American has a 30% chance of making it to 80 years, but that same person also has a 44% chance of getting Alzheimer's along the way.
The last 20+ years of research have been devoted to finding ways to induce the telomerase gene in our cells to lengthen our telomeres and reverse our aging. This has been a struggle of almost unimaginable proportions. Dr. Bill Andrews at Sierra Sciences has successfully developed a gene therapy that can do this. Dr. Andrew's gene therapy delivery system has been demonstrated as safe with minimal adverse reactions in over 186 clinical trials. Dr. Bill Andrews led the research at Geron Corporation over 20 years ago that initially discovered human telomerase, and was part of the team that led the initial experiments related to telomerase induction and cancer.
The human telomerase reverse transcriptase (hTERT) is an enzyme which expression plays a role in cellular aging. It is normally repressed in cells, resulting in progressive shortening of telomerase. Telomerase gene therapy in adult and old mice delays aging and increases longevity. The clinical trial involving new gene-therapy using Libella's AAV Reverse (hTERT) Transcriptase enzyme (the "Libella Gene Therapy")— will treat patients using gene therapy treatment to lengthen telomeres. Libella believes the lengthening telomeres is the key to treating and possibly curing Alzheimer's disease and other age-related diseases. Libella's' gene delivery system has been demonstrated as safe, with minimal adverse reactions in over 186 clinical trials.
Bill Andrews, Ph.D. has been featured in Popular Science, The Today Show and numerous documentaries on the topic of life extension including, most recently, the documentary The Immortalists in which he co-stars with Aubrey de Grey —one of the world's leading researchers on age-related diseases. Dr. Andrews is the principal discoverers of both the RNA and protein components of human telomerase. He is also a named inventor on over 50+ US-issued patents on telomerase and author of numerous scientific research studies published in peer-reviewed scientific journals.
On why they decided to conduct its project outside the United States, Libella's President, Dr. Jeff Mathis, said, "Traditional clinical trials in the U.S. can take years and millions—or even billions—of dollars. The research and techniques that have been proven to work are ready now. We believe we have the scientist, the technology, the physicians, and the lab partners that are necessary to get this trial done faster —and at a lower cost— in Colombia."
The clinical trial is prepping to begin in the first quarter of 2020 and will be conducted at a leading research center in Colombia —pending approval from its institutional review board (IRB). Libella is also designing and looking to conduct two other studies in Colombia for critical limb ischemia (CLI) and cardiomyopathy.
Patients participating in the trial will be enrolled in the US and will travel to Colombia. Patients will stay in Colombia for a few days while the treatment is administered and hospitalized for observation. Patients will then return to the US and will be followed-up per the study protocol.
Libella is the brainchild of Dr. Jeff Mathis —the founder and CEO of Mathis Rehab Centers LLC; a 30-year-old network of physical therapy and rehabilitation centers with 9 locations and over 170 medical professionals in the states of Kansas and Colorado. Dr. Mathis attended K-State University, University of Kansas, and Kansas University Medical Center, receiving his undergraduate degree in Occupational Therapy in 1989. He then attended Creighton University and Rocky Mountain University of Health Professions, receiving his Clinical Doctorate of Occupational Therapy is 2005. Dr. Mathis has been in private practice since 1989, and this has grown Mathis Rehab Centers into one of the largest multi-specialty healthcare practices in the mid-west of the United States.
Two of Dr. Mathis' specialty facilities treat kids and young adults with physical disabilities and challenges with mental health. Both of these services are increasingly relying on genetic testing to guide and improve patient care. The early impact of genetic testing led Dr. Mathis to a strong interest in genetic therapies. It was the research and knowledge gained from interventions in current practices that led to a particular interest in the possible effects and benefits of the enzyme, telomerase.
Virovek is the Libella partner for the production its Libella Gene Therapy. Virovek is the leader in adeno-associated virus (AAV) vector design, production, and purification; the company has the world's most efficient large-scale AAV manufacturing system through its innovation and patented technologies. Virovek has also developed the world's first toxin-based cell ablation technology using AAV vectors as the delivery vehicle into living systems.
Since 2006, Virovek has produced over 1,300 AAV vectors of at least 1E+13vg scale each to support research projects in over 100 university labs, non-profit institutions, and companies worldwide. Virovek currently has customers throughout the United States, as well as in Canada, China, Japan, and many European countries. Recently, Biomarin —a $1.3 billion biotechnology company in San Rafael, California— licensed Virovek's technology to produce AAV and completed Phase III clinical trials for hemophilia indication and approved by FDA; a drug will be probably on the market early next year.
About bioaccess™
bioaccess™ —a Florida-based clinical research organization (CRO) with the mission to help innovative life science companies conduct clinical research and commercialize their innovations in Colombia— will design the Libella study and will provide support services (e.g., IRB submission, logistical support, project management, statistical analysis, and study monitoring; among others). More information at www.bioaccessla.com.
About Libella Gene Therapeutics
Libella Gene Therapeutics' mission is to reverse aging and cure all age-related diseases; starting with Alzheimer's, critical limb ischemia (CLI), and cardiomyopathy. Libella has exclusively licensed the AAV Reverse (hTERT) Transcriptase enzyme technology from Sierra Sciences and Dr. Bill Andrews. More information at www.libellagenetherapeutics.com.